As the Love & Hatred gentlemen are taking a well-deserved break, they have graciously offered us their place at the Taxi Club, on Saturday, May 16th.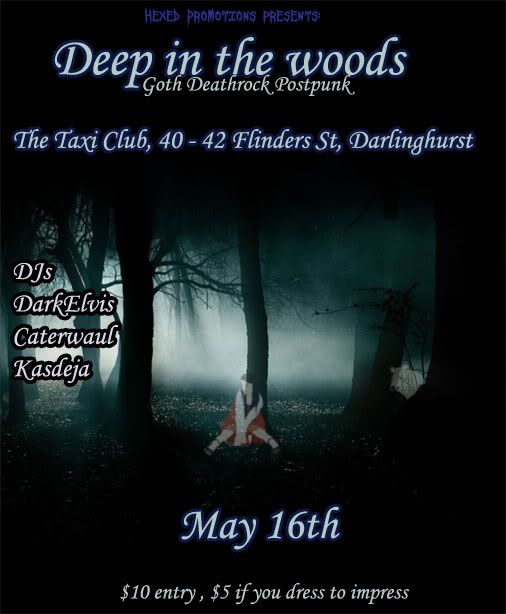 Deep in the woods



A goth, deathrock and postpunk night for all you ghouls and bats who like your music on the electro-free side. Playing only the best new and oldschool dark and doomy tunes, this is going to be a must for those of you with a penchant for fishnet, lace and giant hair.

Entry is $10, or $5 if you dress to impress!

As always, photo ID will be needed for entry.